6. All White Bedroom Farmhouse Style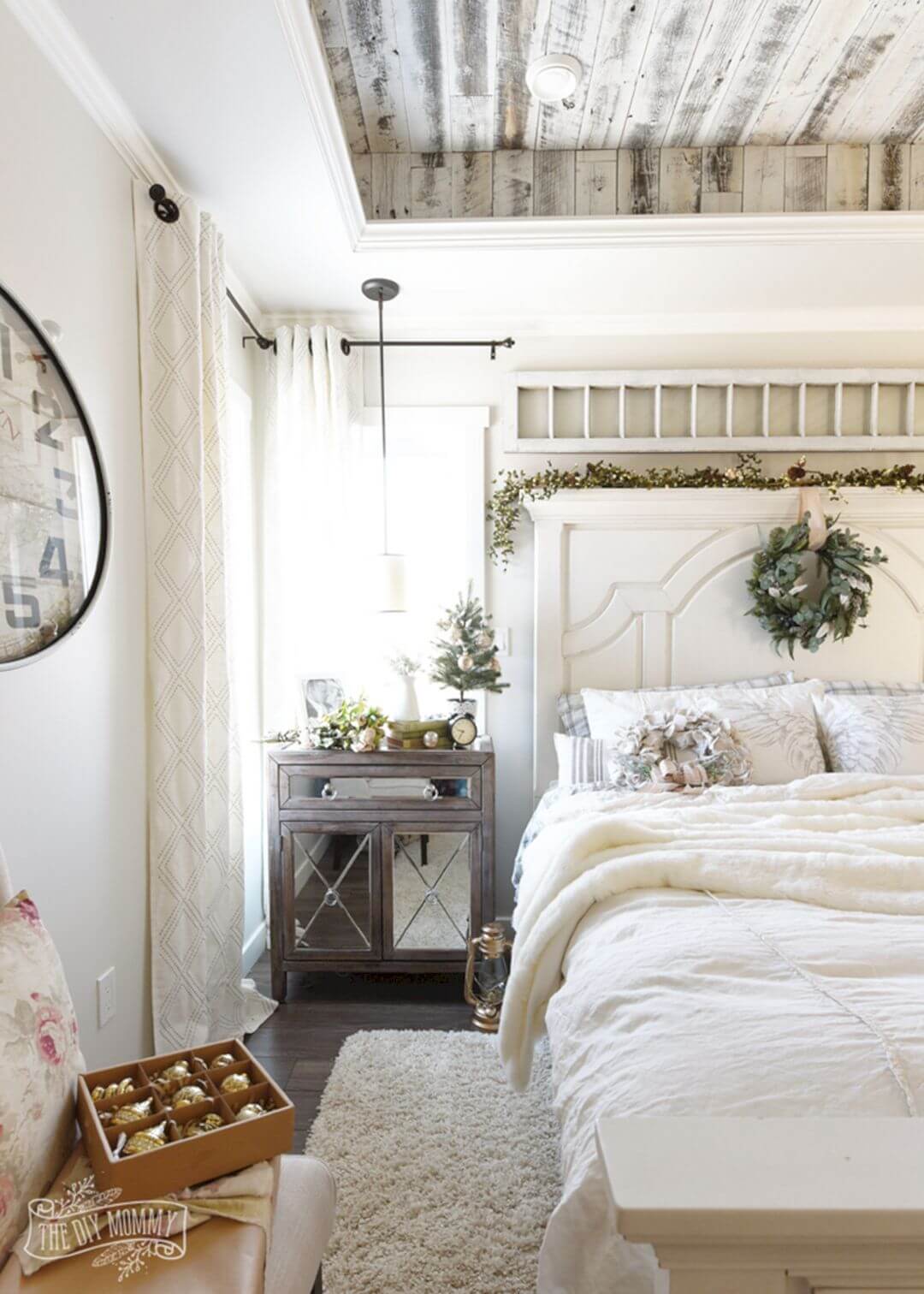 This serene bedroom features the best of farmhouse style. The carved headboard is tall and painted white. The soft and luxurious linens match the bed. Greenery is draped over the top of the bed and a wreath hangs on the headboard. The tall white curtains make the room feel larger. A plush white rug completes the room.
7. Utilitarian Beauty with a Subway Tile Backsplash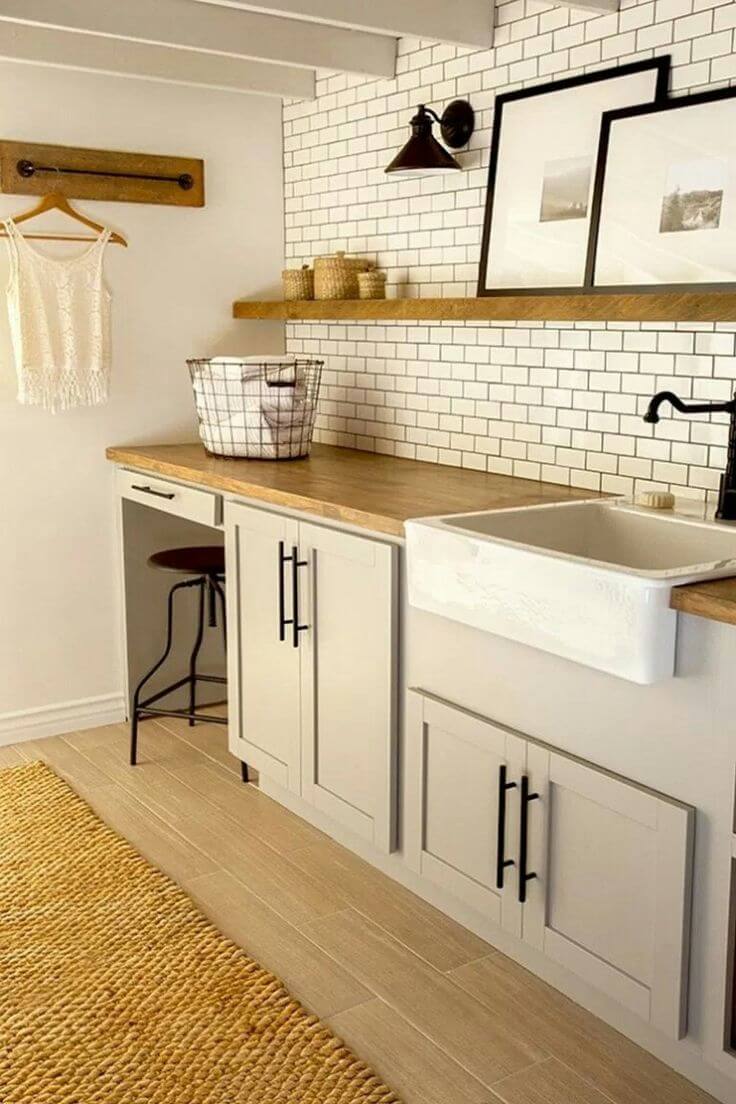 This laundry room combines practicality with vintage style. The centerpiece of the room is a large farmhouse style sink. The tile backsplash is practical but elegant. The wide wooden countertop provides plenty of space for folding clothes. A wall ledge over the countertop provides a place for photos and baskets. The light wood floor is accented by a textured rug.
8. Weathered Wood TV Table and Shelves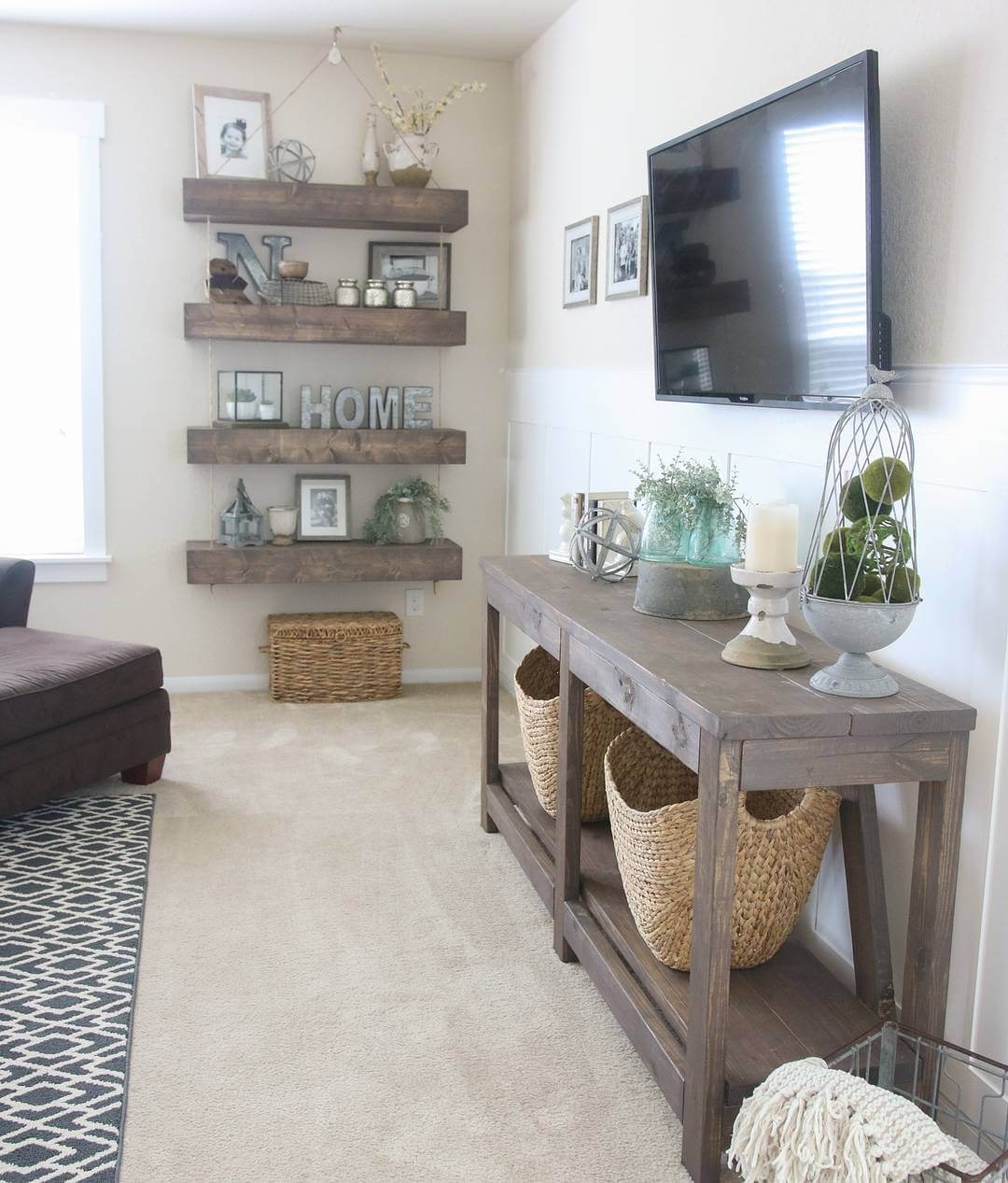 This TV area incorporates farmhouse style while bringing it into the 21st century. The television is hung over a wide weathered console table. There is plenty of space for floral and pottery accents. Underneath the table are oversized baskets. The finish of the table is echoed in the chunky wall shelves which are decorated with galvanized metal accents.
9. Mason Jar Pendant Kitchen Lights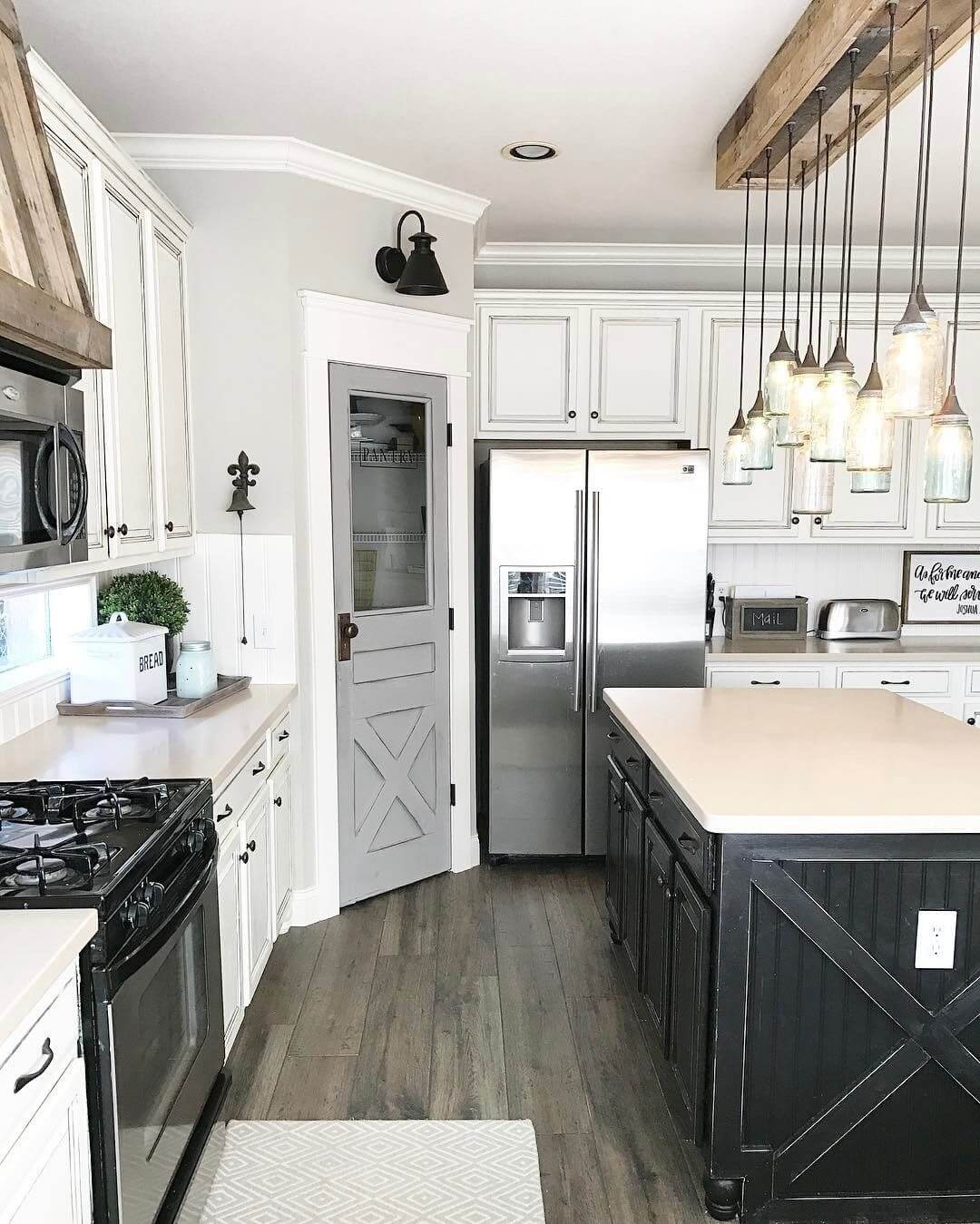 In the kitchen, pendant lights that look like Mason jars are hung from a weathered wood fixture. The cabinets are painted in white and gray and contrast with the center island in black. At the end of the center island, the panel is built to resemble a barn door. The cool gray and white palette of the kitchen complements the stainless steel appliances.
10. A Country Cottage Inspired Entryway Arrangement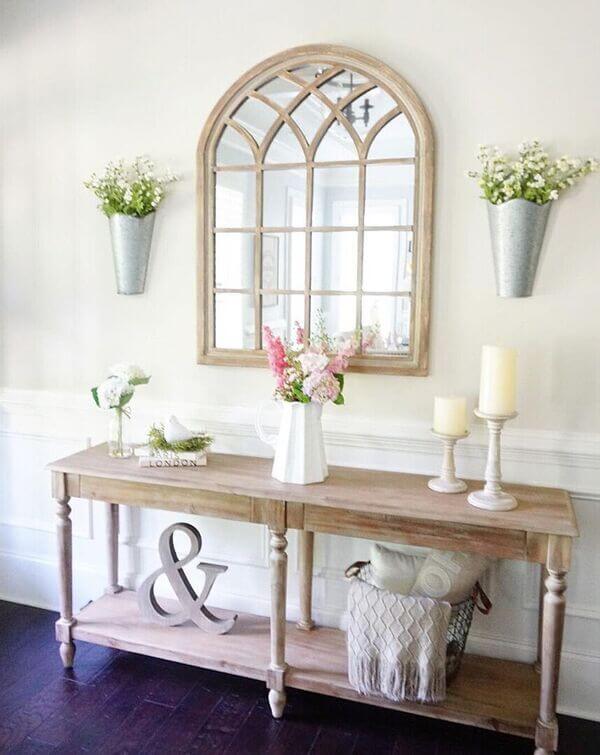 This entryway brings a touch of country cottage style to the home. The focal point is a mirror which is shaped like a cottage window. The weathered wood console table holds gracious floral arrangements in vintage containers and tall candles. At either side of the mirror, galvanized metal wall vases hold blooming white flowers.