11. The Prettiest Way to Create Privacy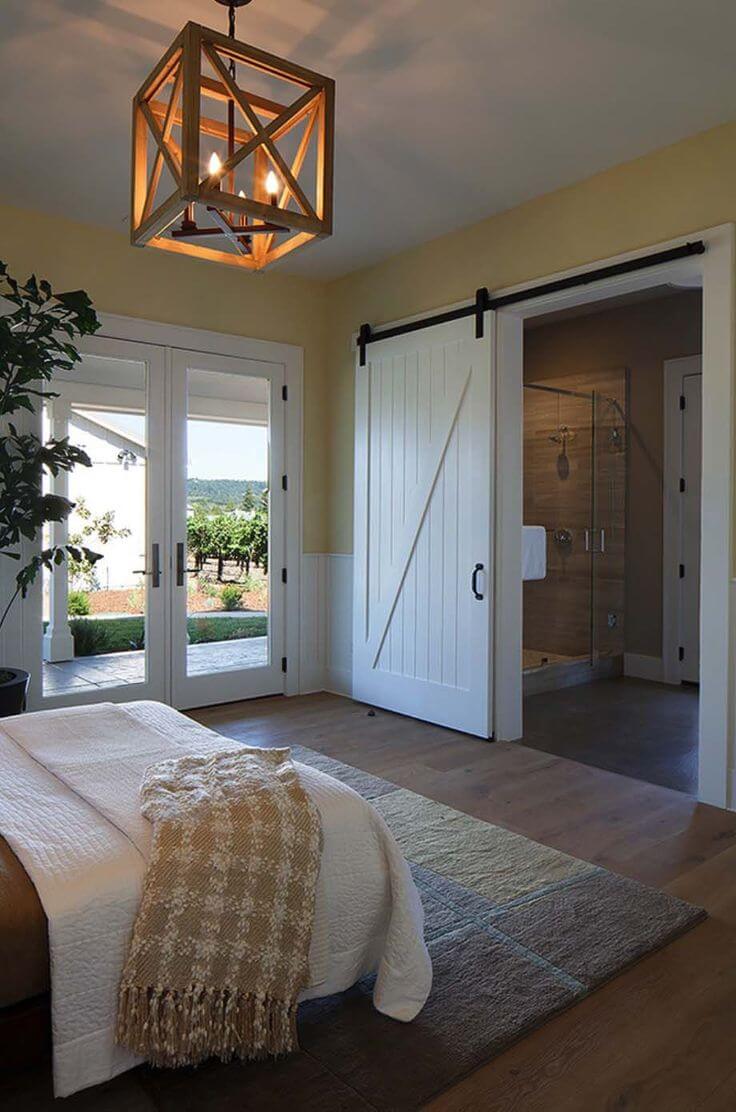 A sliding white barn door separates the master bedroom from the master bath. In the bathroom, a stone shower has horizontal tiling. The bathroom has practical brushed concrete floors. The bedroom is a calming space in shades of white, beige, and gray. The bed has a pure white bedspread and an inviting beige checkered throw. The contemporary rug gives a soft touch to the wooden floor.
12. Old World Exposed Brick Kitchen Arch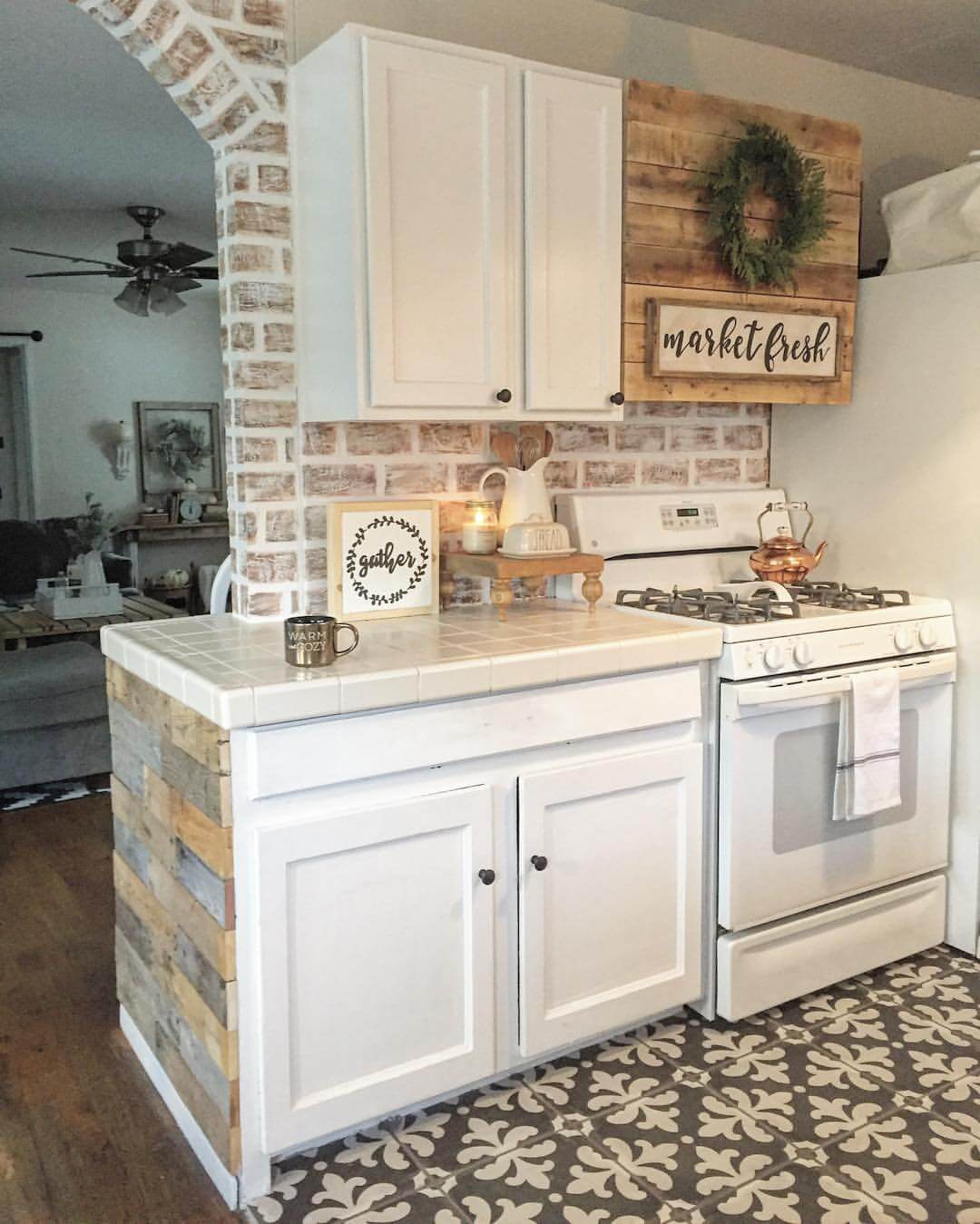 The brick backsplash extends up into an exposed arch, giving the room an Old World feel. Shiplap paneling decorates the end piece of the kitchen cabinet. The countertops are tiled in creamy white. Over the stove, a panel that looks like a wooden pallet holds a wreath of greenery and a lettered sign. Another farmhouse touch is the polished copper tea kettle on the stove.
13. Farmhouse Meets Industrial Salvage Look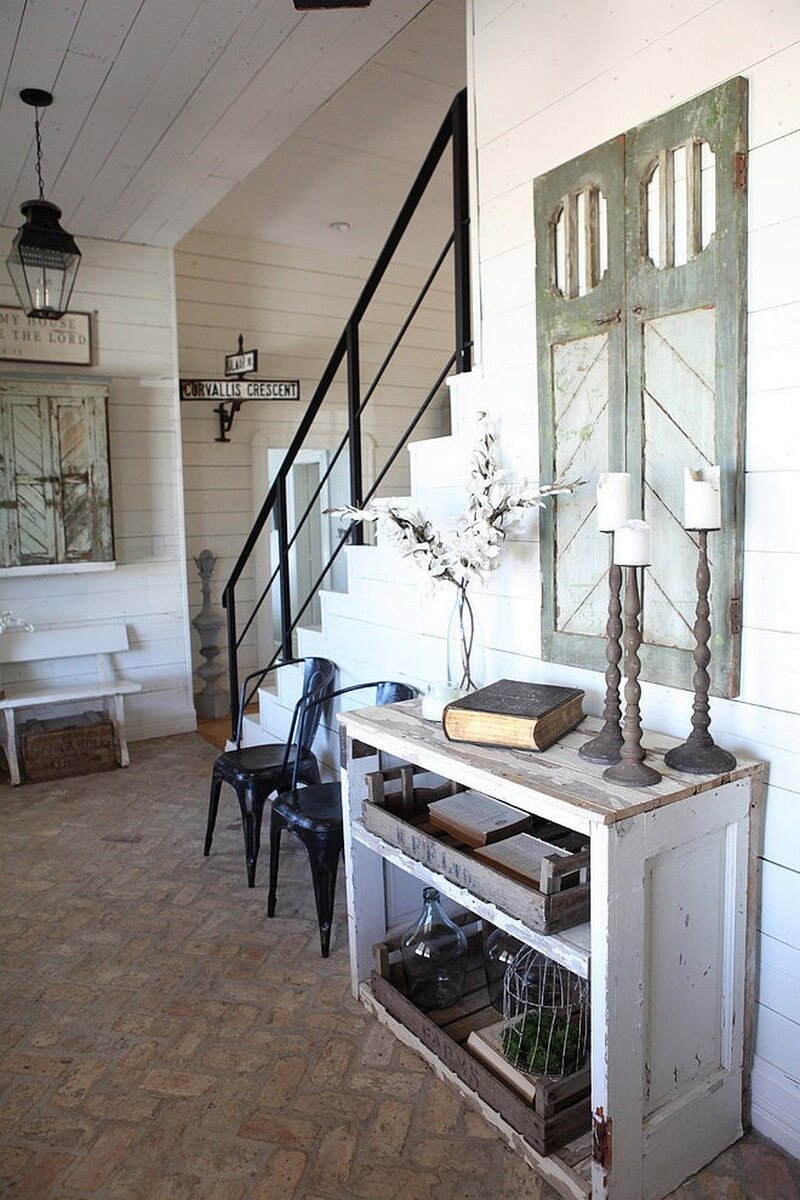 This stair area has an intriguing mix of farmhouse and industrial styles. The industrial touches come in the black metal stair railing and the utilitarian metal chairs. A street sign provides a quirky accent. The rest of the room is in the farmhouse style with a reclaimed wood mirror. White blossoms stand in a tall glass vase. Tall pillar candles and a vintage book complete the arrangement.
14. Make Time for Design with Oversized Clock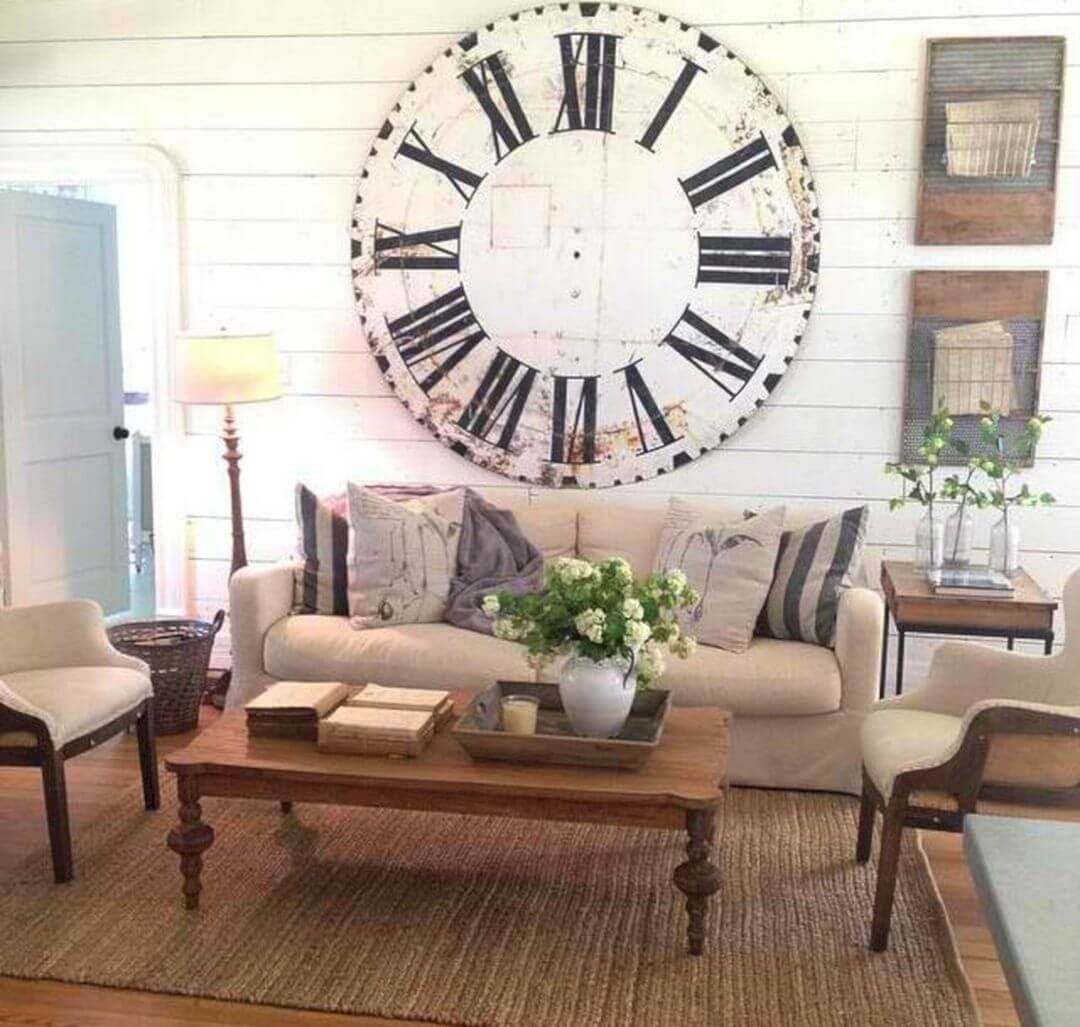 An inviting living room includes a plush couch with oversized cushions and a soft gray throw. An old fashioned coffee table with turned legs and two classic armchairs sit alongside. A floral arrangement in an old crock and three vintage books sit on top. The focal point of the room is a huge painted clock face in vintage style.
15. Exposed Beams, White Porcelain, and Upcycled Lighting
An exposed brick arch and exposed wooden beams give this room a vintage style. White shiplap paneling is on the interior wall. An old-fashioned open china hutch stands at one side of the room, filled with gracious white stoneware pitchers and plates. Over the table hangs an upcycled chandelier. A white floral centerpiece stands in the middle of the wooden plank table.