16. A Modern Take on Farmhouse Interiors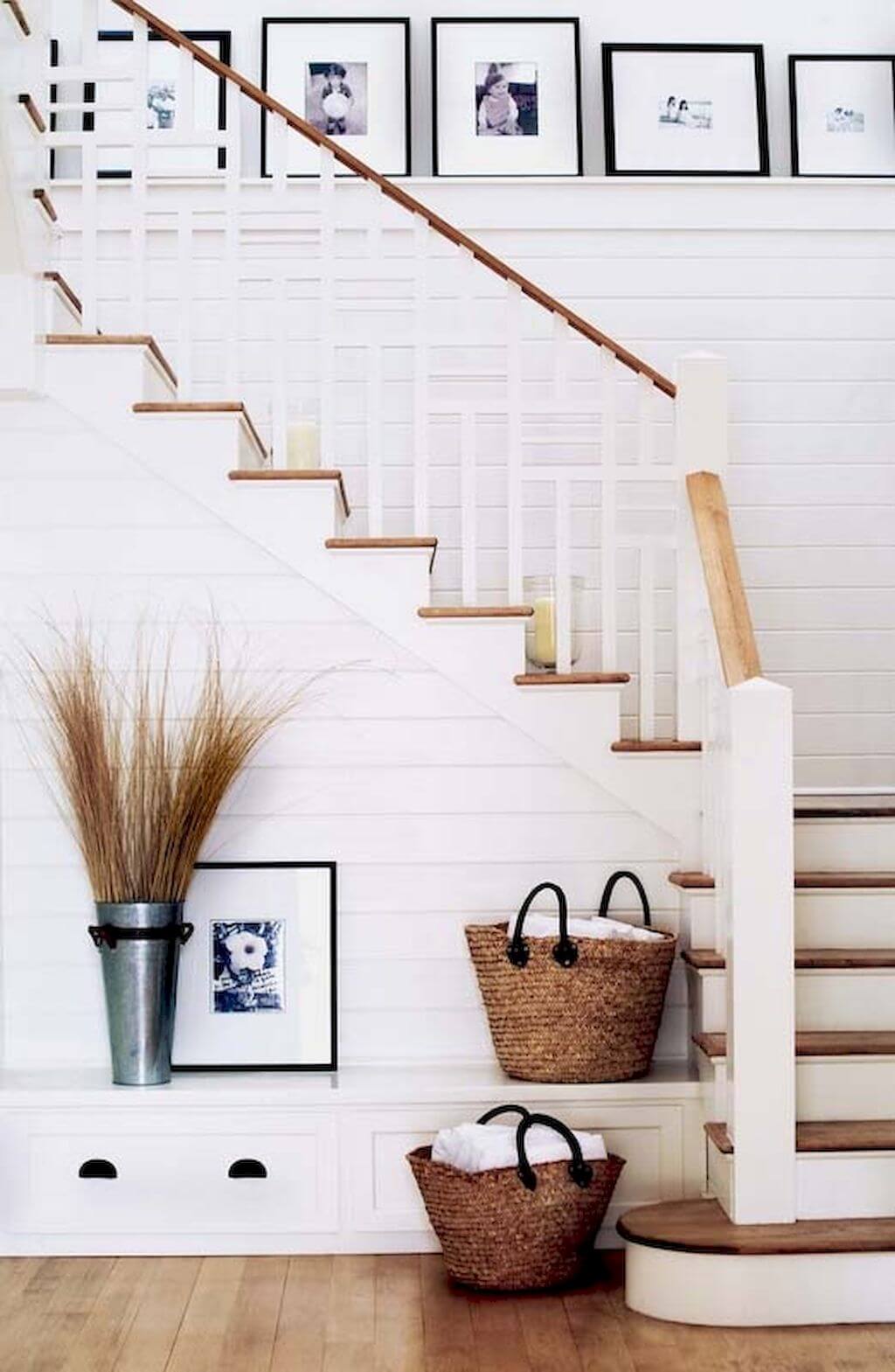 This stair area updates farmhouse look with a Mission style white railing. On a ledge above the stairs sit family photos in oversized black and white frames. At the foot of the stairs there is a storage bench with a dried grass arrangement in a tall galvanized pail. Two utilitarian baskets sit on the ledge and on the floor.
17. Country Classics and Personalized Graphics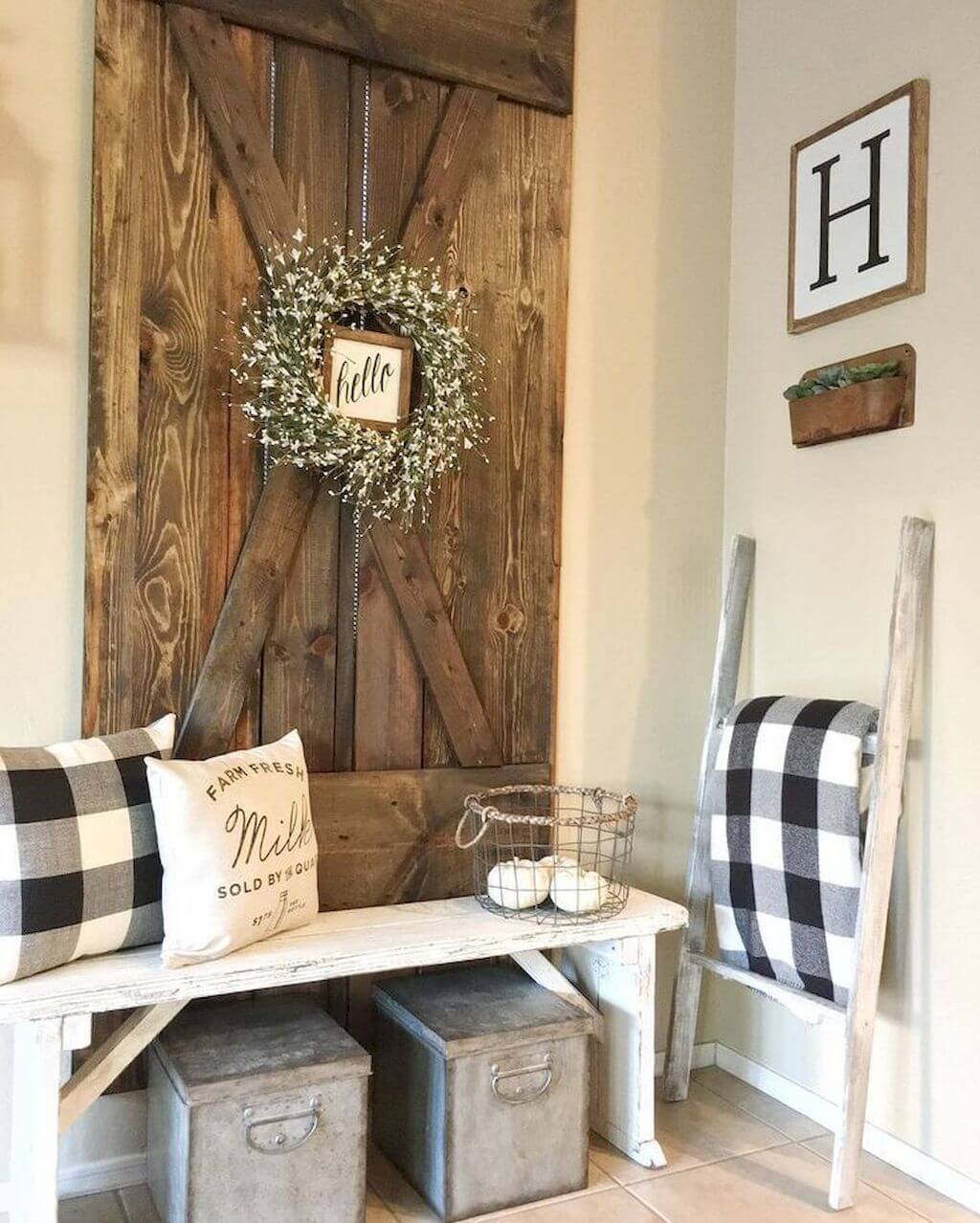 A barn door panel is hung on the wall. A pretty white floral wreath hangs on the door, accented with a small lettered sign welcoming guests to the home. On the wall, the family's initial takes pride of place. A buffalo plaid blanket and cushion decorate the space, along with a printed pillow. Two galvanized boxes sit under the bench.
18. It's So Good to Be Home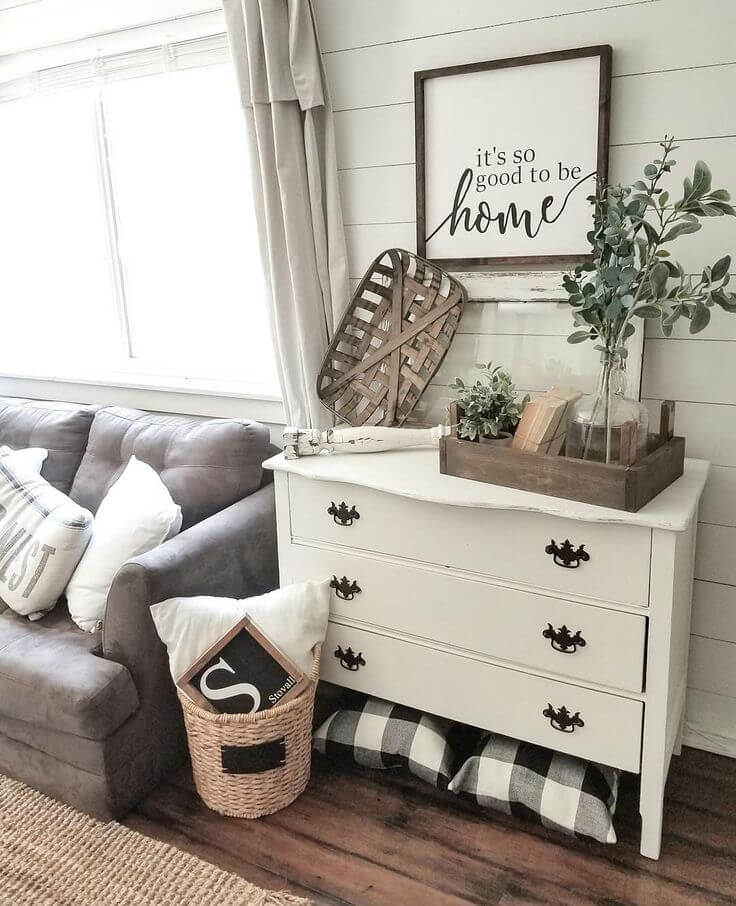 A vintage bureau holds a charming arrangement of greenery and books. An old basket set at an angle provides an interesting twist. A printed sign hangs over the bureau. Buffalo plaid cushions sit underneath, waiting to be used. A basket sits in front of the bureau. A plush and inviting couch sits alongside. A sisal rug completes the space.
19. The Perfect Neutral Bedroom Palette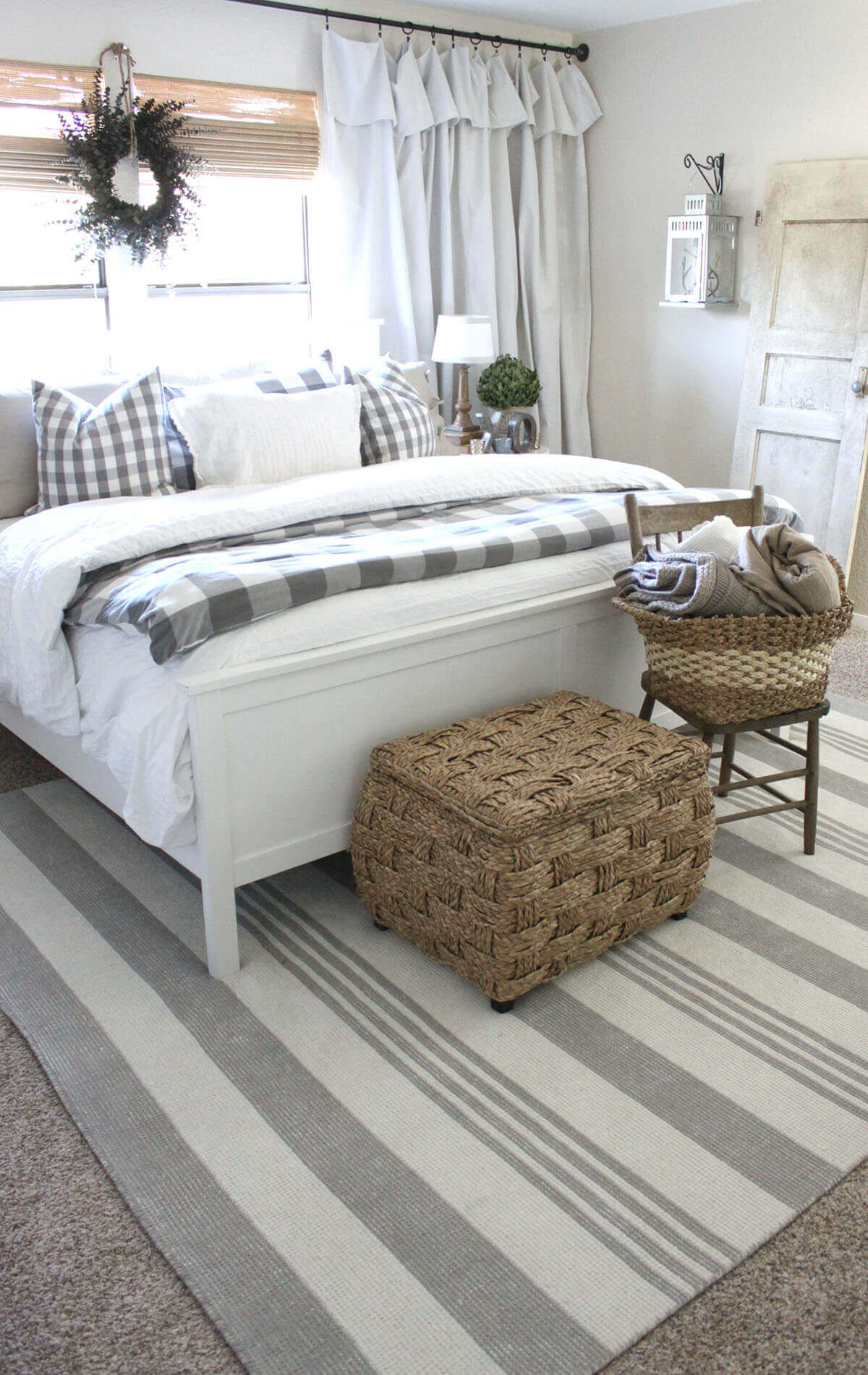 This serene white and gray bedroom provides space for relaxation. The white bed linens are complemented with buffalo plaid pillows and comforter. A curtain hung at the ceiling makes the room appear larger. A basket woven chest sits at the foot of the bed. An old chair holds a basket with extra blankets. A vintage door and a galvanized metal lantern accent the space.