21. A Farmhouse Nursery? Why Not!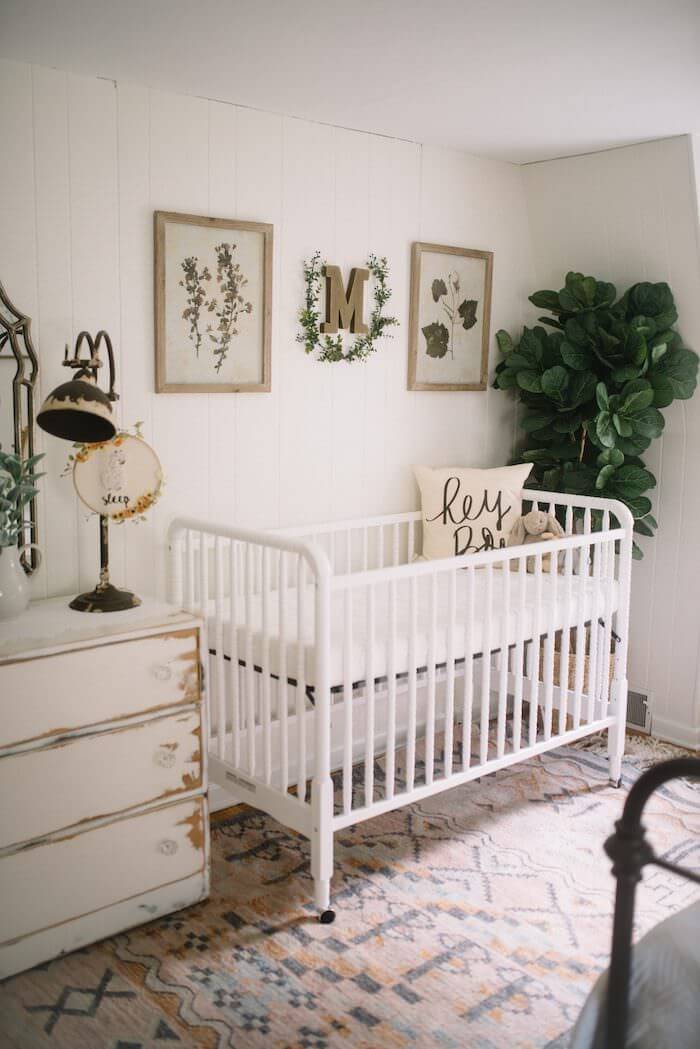 Farmhouse style can be used in the baby's room as well. The unadorned wood crib holds a cute bunny and a printed cushion. Over the crib hangs the baby's initial, accented with greenery, and two botanical prints. The chest has a weathered, distressed painted surface. A Southwest patterned rug in neutral shades of gray, beige, and pale blue completes the room.
22. The Most Amazing Distressed Wood Floors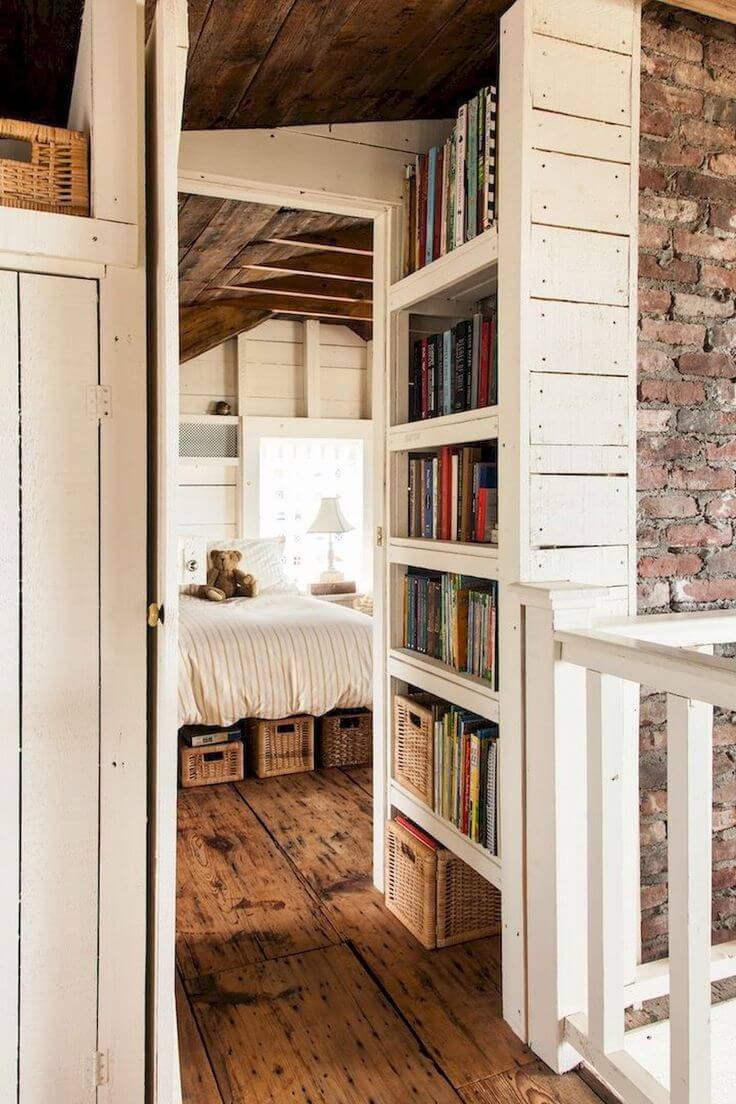 This house has many old-fashioned design elements combined with contemporary touches. Exposed brick walls complement the distressed wood floors with extra wide planks. The exposed wood ceilings and beams give the house a cozy feeling. A large built-in bookcase fills the entryway to the child's room. Woven baskets provide practical and portable storage.
23. Why It's Called a Great Room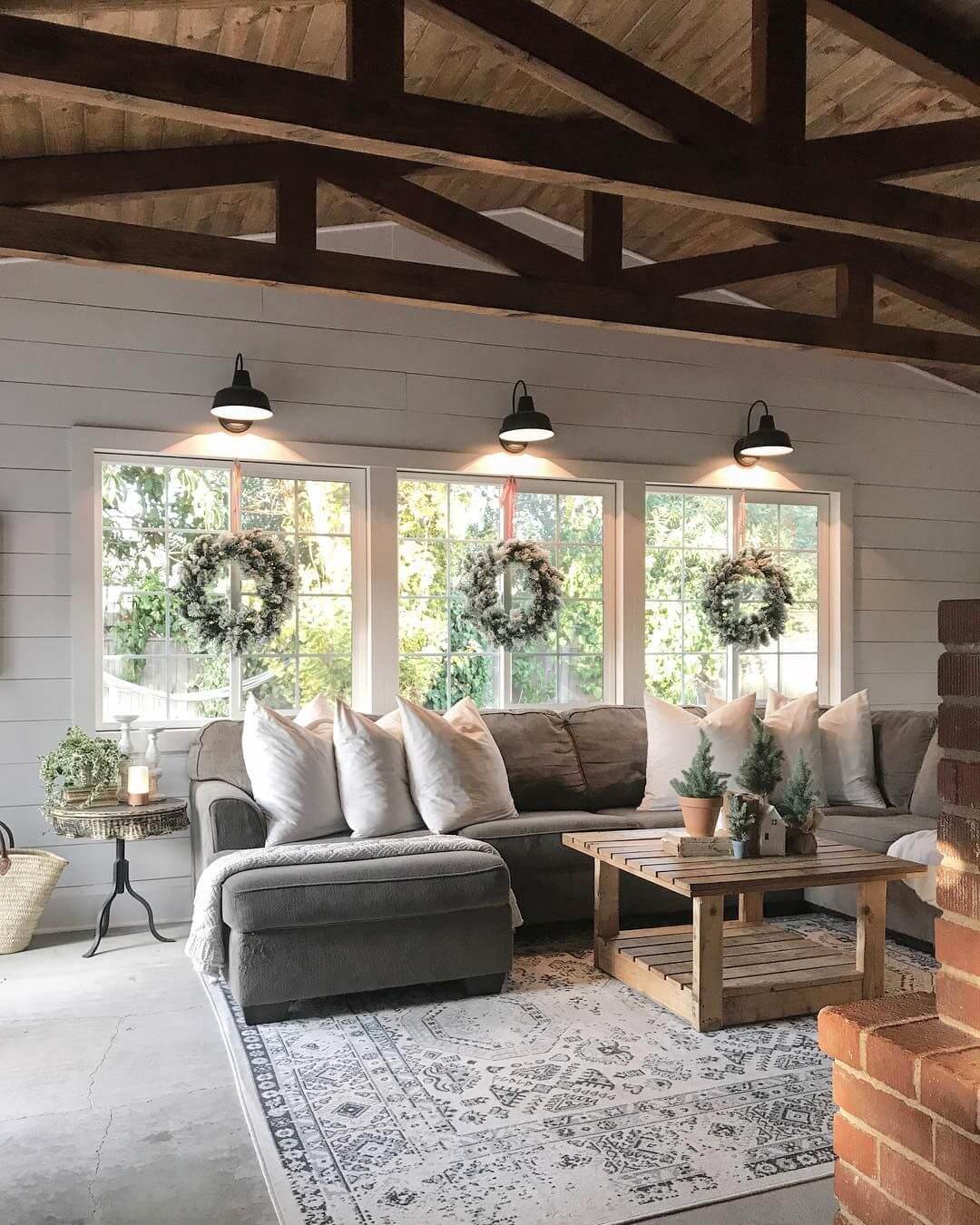 This great room has exposed beams for an expansive look. The ceiling is wooden to match the beams. Over the three large windows hang farmhouse style light fixtures. Greenery wreaths adorn the windows. The gray sectional sofa is plush and inviting with large white cushions. A pallet style coffee table provides a simple accent. An exposed brick fireplace completes the room.
24. Warm Wood and Subtle Metallics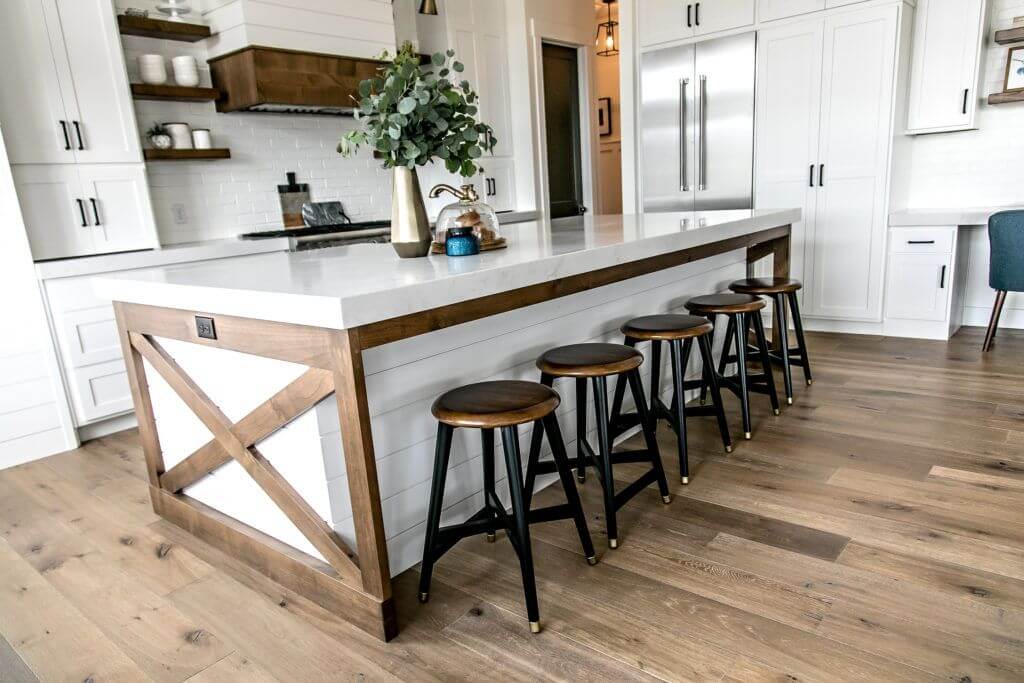 In clean shades of white and brown, this kitchen invites people to sit at one of the polished bar stools and make conversation. On the kitchen island, the sink has a brushed metal fixture that is echoed in a tall vase with branches. The end of the kitchen island has a barn style accent. The tall white cabinets give the room a gracious look.
25. A Little Shabby but Mostly Chic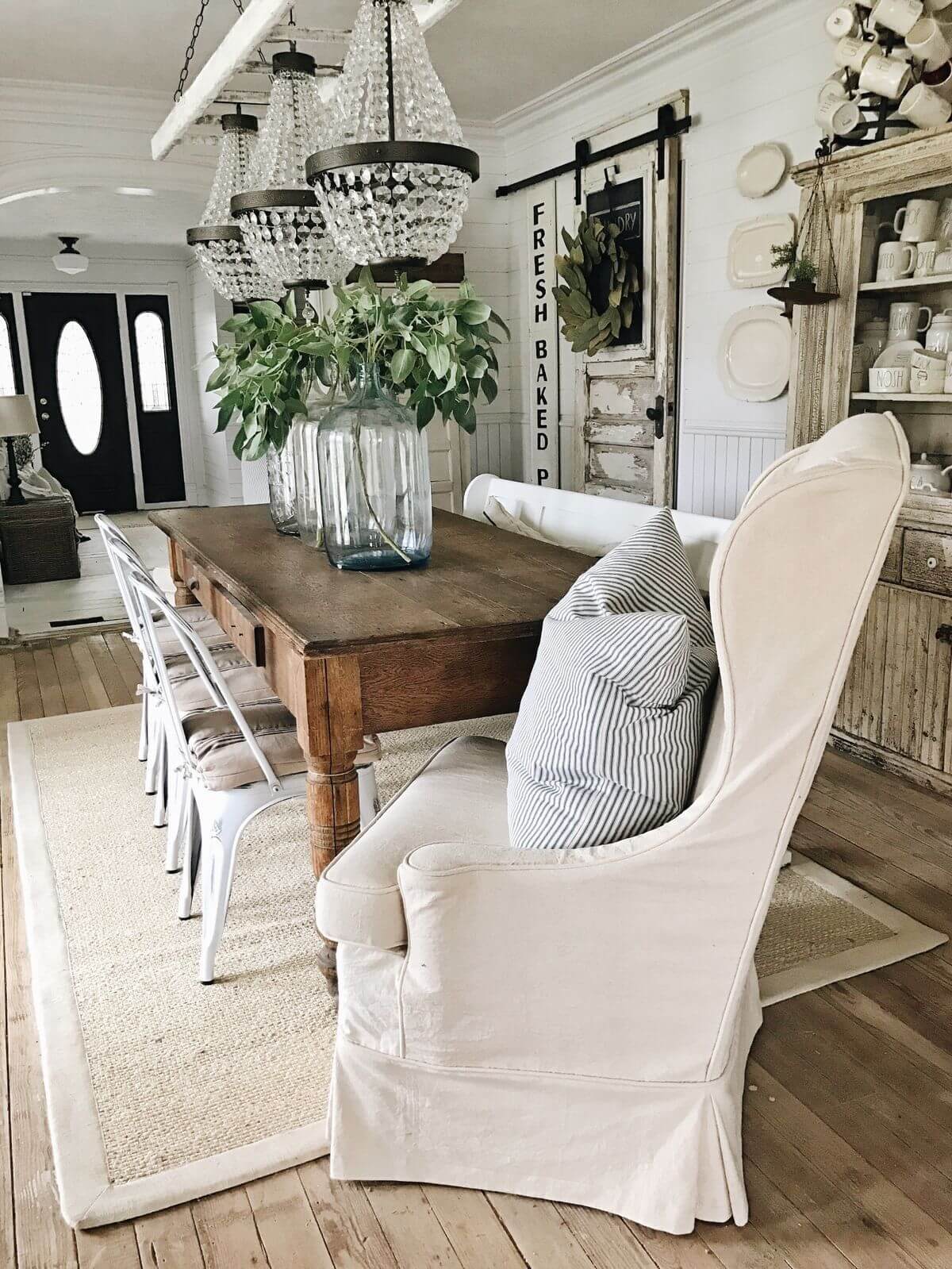 Shabby chic style combines with farmhouse style in this charming dining room. A rustic wooden table with built-in drawer storage occupies the center of the room. A comfortable armchair sits at one end of the table and a bench sits along one side. The table holds three large glass jars with greenery. Three small crystal chandeliers hang over the table.