26. A Table with a View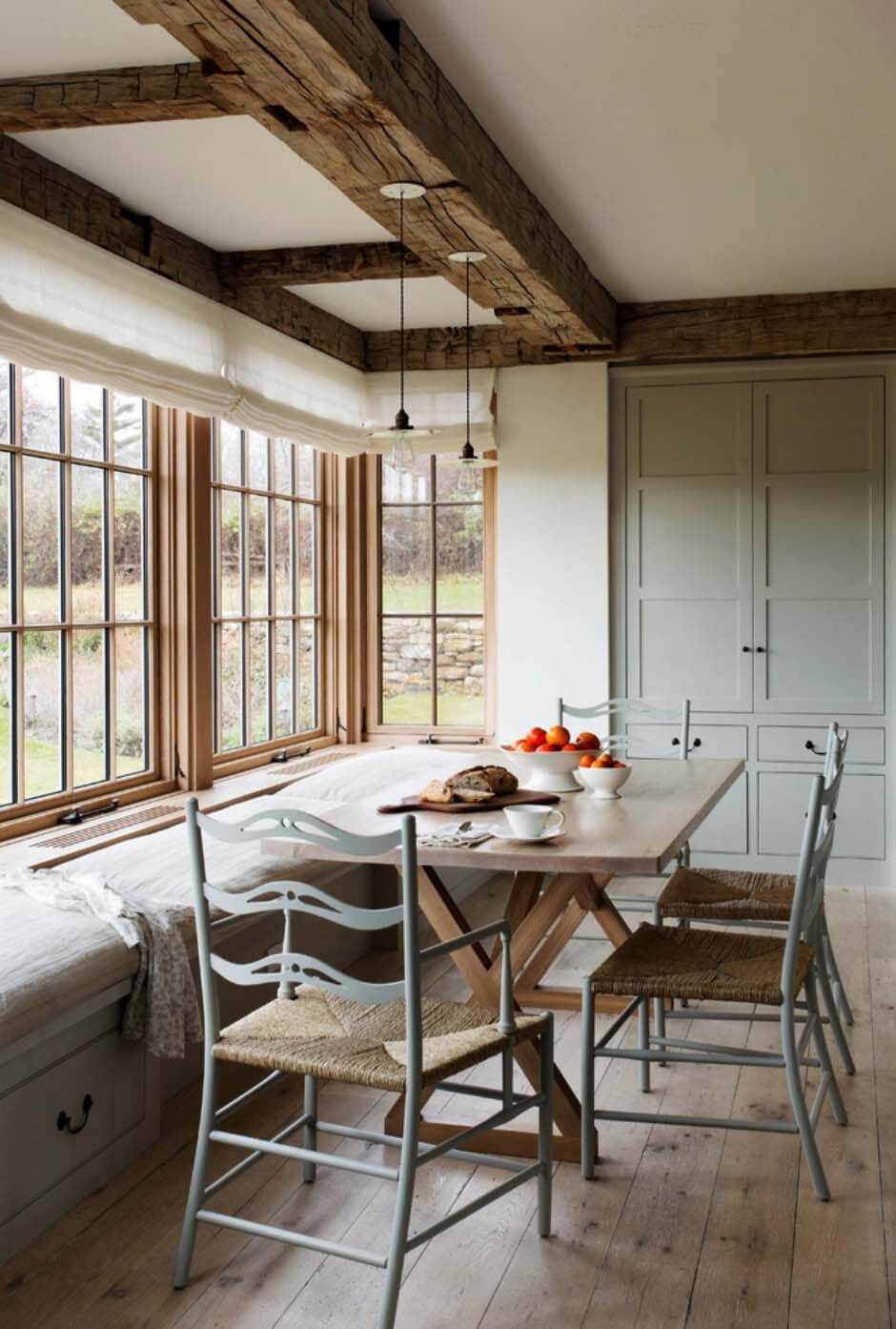 A picture window provides light and natural views to this kitchen table area. Along the window, a cushioned storage bench provides extra seating. The trestle table is surrounded by metal chairs with comfortable woven seats. Exposed beams give the room a vintage touch. Hanging light features bring a contemporary accent.
27. Inviting Textures for Farmhouse Interiors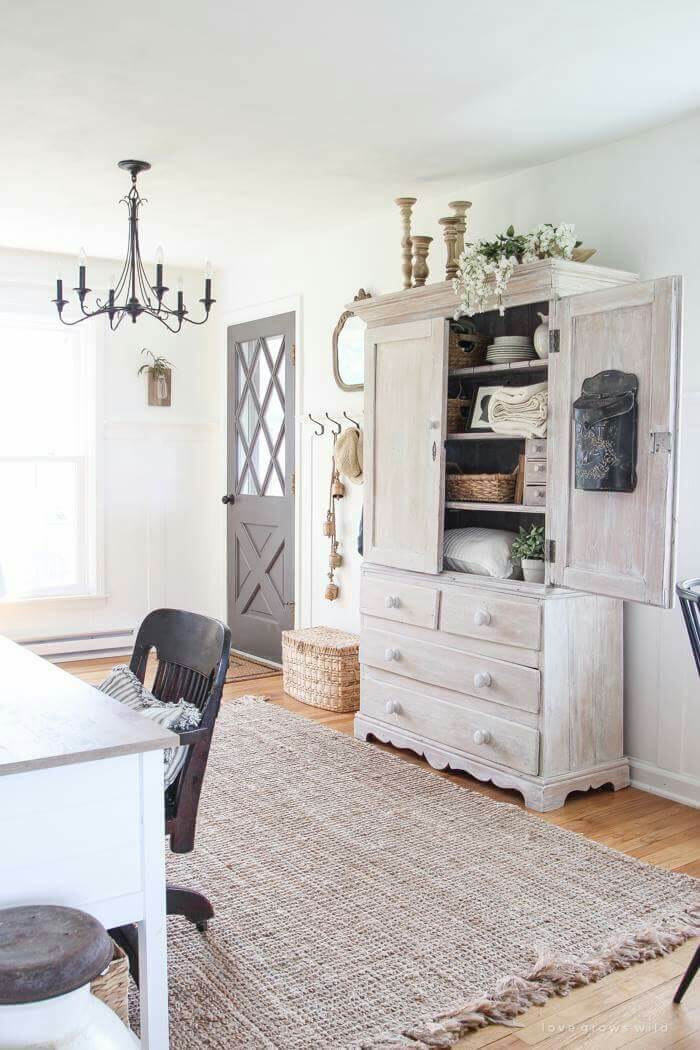 This room combines an office with a home entryway. A vintage light fixture with exposed candelabra lights hangs on the ceiling. A tall armoire gives space for practical storage. A coat rack hangs on the wall with a mirror over it. The old-fashioned desk chair holds a comfortable cushion.
28. Split Rail Fence Stairway Idea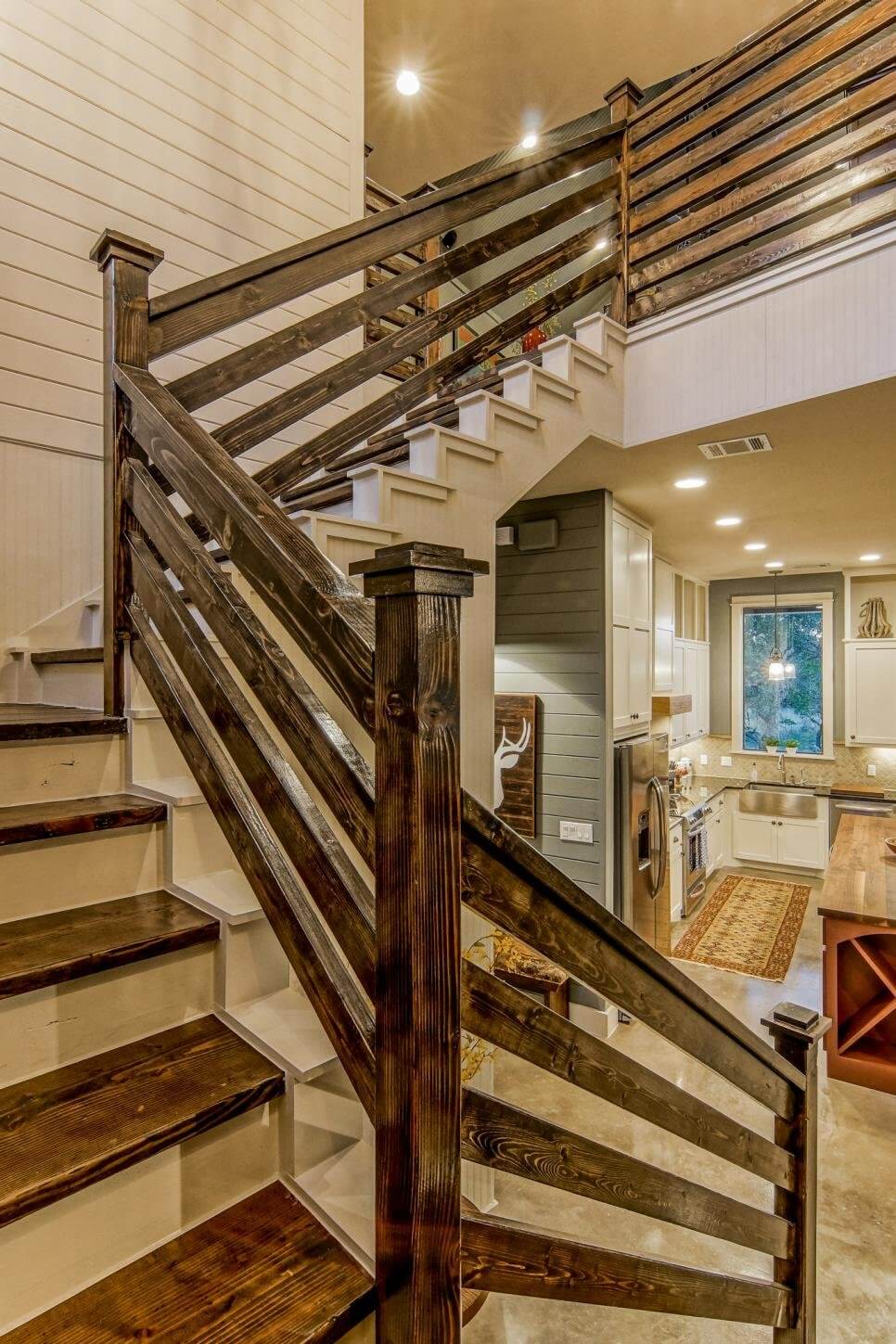 A split rail fence-style stair railing brings the farm indoors. This railing is practical and safe as well as having pleasing style elements. The stair treads are in a matching distressed wood finish. The kitchen has light gray shiplap paneling and stainless steel appliances.
29. Add Drama with Vintage Theater Seating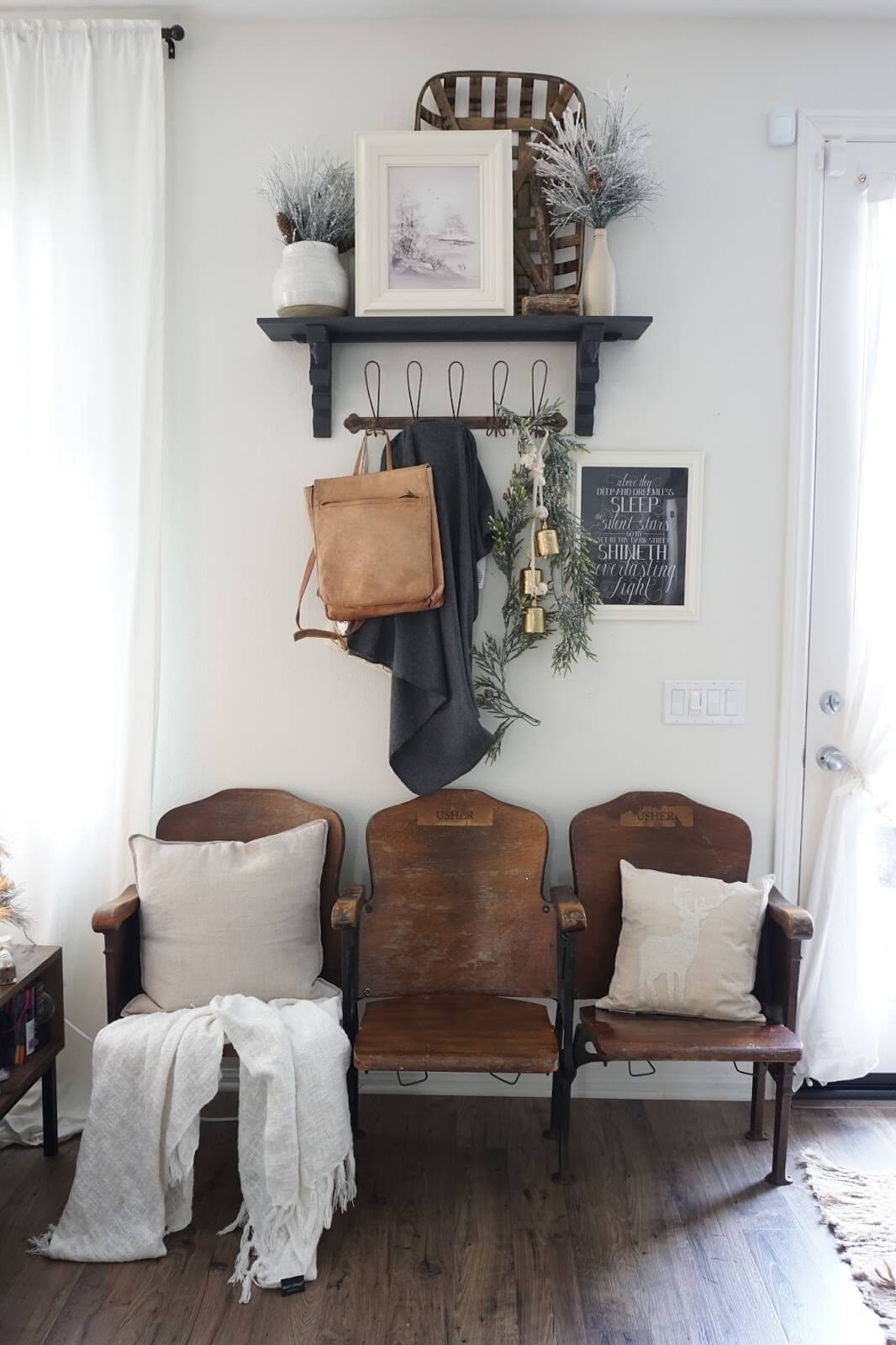 Vintage theater seating gives this entryway a unique and charming look. Having seating under the coat rack is practical and attractive. The barn-style hanging hooks provide space for purses and essentials. Over the coat rack hangs a dark gray wall shelf with an arrangement of framed photos, dried flowers, and an open basket.
30. Bring Galvanized Steel Planters Inside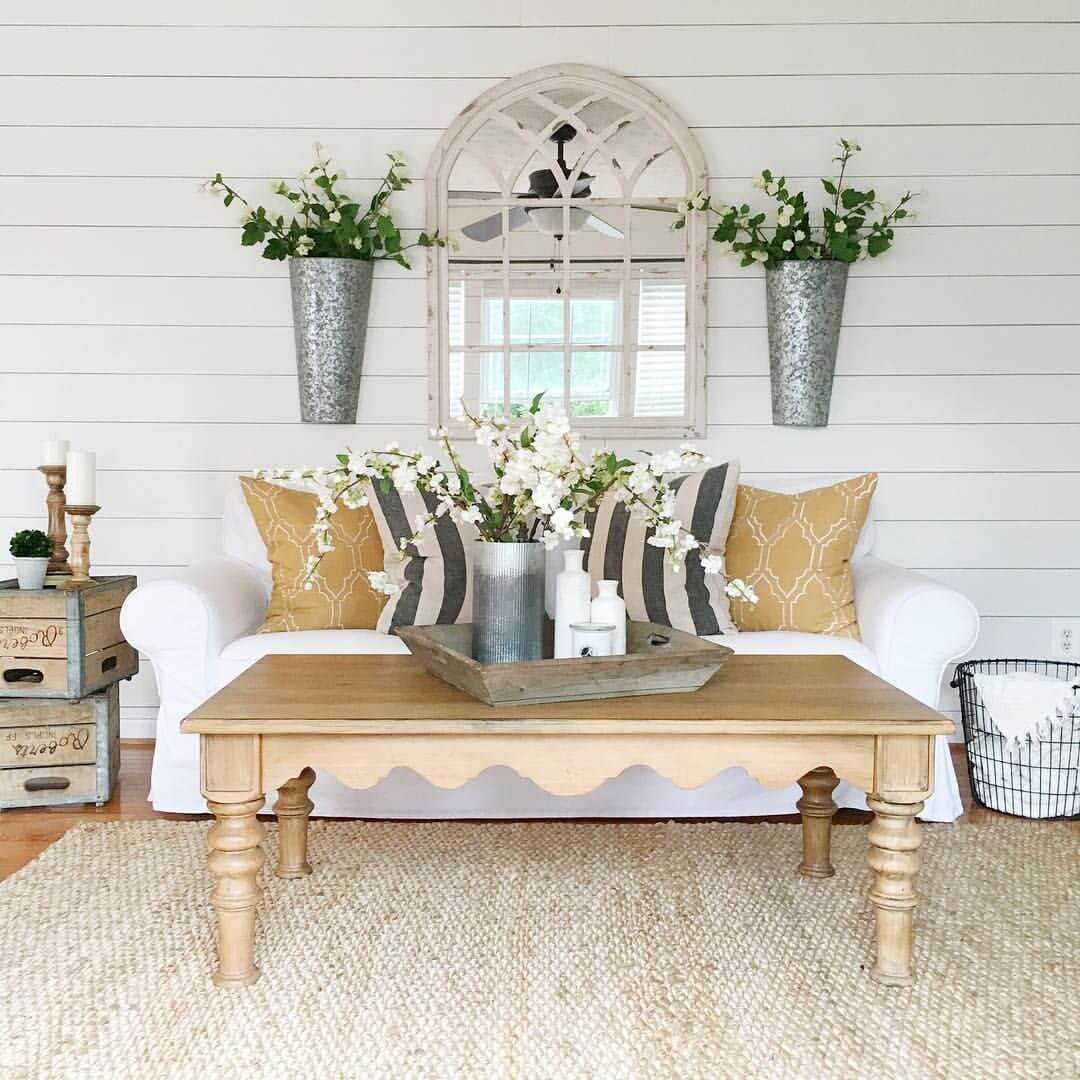 A cottage style mirror hangs on the wall and reflects the light from the windows on the other side of the room. Two oversized galvanized steel planters hang on the wall on either side of the mirror. These are filled with bountiful greens and flowers in shades of white. A galvanized table vase holds more flowers on the coffee table.